Return to Headlines
Norton Elementary Newsletter: 1st Quarter
Norton Elementary News 1st Quarter Newsletter - October 27th, 2023 ‌ ‌ ‌ ‌ ‌ ‌ ‌ ‌ ‌ ‌ ‌ ‌ ‌ ‌ ‌ ‌ ‌ ‌ ‌ ‌ ‌ ‌ ‌ ‌ ‌ ‌ ‌ ‌ ‌ ‌ ‌ ‌ ‌ ‌ ‌ ‌ ‌ ‌ ‌ ‌ ‌ ‌ ‌ ‌ ‌ ‌ ‌ ‌ ‌ ‌ ‌ ‌ ‌ ‌ ‌ ‌ ‌ ‌ ‌ ‌ ‌ ‌ ‌ ‌ ‌ ‌ ‌ ‌ ‌ ‌ ‌ ‌ ‌ ‌ ‌ ‌ ‌ ‌ ‌ ‌ ‌ ‌ ‌ ‌ ‌ ‌ ‌ ‌ ‌ ‌





Great Start To The School Year!
Can you believe we are beginning our second quarter of the school year? We've had a fantastic start to our school year! Teachers and students continue to work towards reaching their goals (academic and personal) through engagement and constant practice. Our teachers recently enjoyed sharing your student's progress with you during October parent-teacher conferences. In addition, the district and Norton are seeking your opinions on our school calendars for the 2024-2025 and 2025-2026 school years. For more information about calendar options and your one time vote go to https://www.gcpsk12.org/Page/37200. We look forward to seeing you soon for our Literacy and Social Student Night this month. These events allow us to fellowship, learn, and/or celebrate with one another. Thank you, as always, for your support and collaboration as we continue to focus on our district's strategic priorities focused on empathy, equity, effectiveness, and excellence. Empathy is a gateway to equity – ensuring that each and every child has what they need to reach their full potential. Effectiveness is our ability to achieve the results we desire. Equity and effectiveness form the bridge from empathy to excellence. We will demonstrate our excellence in our work – that notable standard to which we all should aspire, behaviorally, academically, and operationally.
Safety at Norton
At Norton, we continuously practice safety drills to ensure a safe learning environment and to be prepared in the event of an actual emergency. So far this year, we have practiced monthly fire drills as well as engaged in our first semester hard lockdown drill. On Tuesday, August 29th, staff and students practiced our hard lockdown drill with the support of district SROs (School Resource Officers). This drill lasted about 30 minutes from start to finish with our SROs clearing all areas of our building for safety. We received very positive feedback from our SROs on our engagement and implementation of this drill with staff and students. We will practice another hard lockdown drill during the second semester of this school year. During the remainder of first semester, we will continue our monthly fire drill practice as well as practice our Severe Weather drill and practice a campus evacuation drill.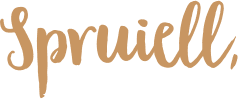 Title IX Updates
Title IX of the Education Amendments of 1972 protects people from discrimination based on sex in education programs or activities that receive Federal financial assistance. Title IX specifically states that: No person in the United States shall, based on sex, be excluded from participation in, be denied the benefits of, or be subjected to discrimination under any education program or activity receiving Federal financial assistance. Gwinnett County Public Schools (GCPS) does not discriminate based on race, color, religion, sex, age, national origin, or disability. If you have any questions, comments, or concerns regarding Title IX, you may contact your Local School Title IX Coordinator for assistance by writing or calling: Kathy Spruiell Local School Title IX Coordinator, Norton ES, 3050 Xavier Ray Court, Snellville, GA 30039, kathy.spruiell@gcpsk12.org, 678-639-3795.
Teacher of the Year
The Norton ES 2023-2024 Teacher of the Year is Ms. Luz Augustin. Ms. Augustin serves as a fifth-grade teacher and out our school leadership team. Ms. Augustin has taught at Norton for three years, and she has been a teacher in Florida and Georgia for nine school years. She is an integral part of our instructional and leadership teams and serves as the grade level chairperson for fifth grade. She comes to school every day excited to teach, and her room is an inviting kid-friendly learning environment that makes her students happy to learn. She is always friendly, helpful, and maintains a positive attitude and a growth mindset no matter the challenges she faces. She is very dedicated to her students and makes sure they learn a lot while having fun. We celebrate Ms. Augustin because no matter what, her kids end every day with a positive teaching and learning experience. We are also so proud to celebrate Ms. Augustin's accomplishment or being named to the Top 25 Teachers of the year in Gwinnett County Public Schools this year! Congratulations Ms. Augustin!
Comet Caring Calendar
Please check out our Comet Caring Calendar. We send these home in the Friday Folders at the beginning of each month. We highlight a Social Emotional Learning (SEL) that aligns with our Character Strong class lessons each month. The Character Strong supports the SEL competencies of Relationship Building, Self-Awareness, Social-Awareness, Self-Monitoring, and Decision Making through three overarching themes of BEE Kind, BEE Strong, BEE Well. Each day of the month, there is a task students can complete at home or in the classroom that supports the SEL theme for the month. We hope all our families will actively participate the daily activities on the calendar to help the school staff support SEL at home AND at school. In addition, we also provide important school information about school-wide spirit days or other specials occasions. Check your calendars every day! Remember we care! This year our theme is, "S.M.I.L.E.S. Supporting Mindfulness, Instruction, and Learning for Every Student." This month we have several fun spirit-dress up days planned. On October 16, 2023, we celebrated the 50th Day of school by dressing like it was the 1950's.
SEL at Norton (What is SEL? How do we support SEL at Norton every day?)
According to CASEL (Collaborative for Academic Social and Emotional Learning) social and emotional learning (SEL) as an integral part of education and human development. SEL is the process through which all young people and adults acquire and apply the knowledge, skills, and attitudes to develop healthy identities, manage emotions and achieve personal and collective goals, feel, and show empathy for others, establish, and maintain supportive relationships, and make responsible and caring decisions. At Norton Elementary we support SEL through daily SEL lessons during a common school-wide lesson time every morning. Our SEL committee supports stakeholders through the School's Comet Caring Calendar, support for Parent nights and workshops through the Title I program, and creating the Comet Caring Calendar and grade level lesson plans for school-wide SEL. We have also added a Wellness room for our staff. In addition, our school counselors and the counseling program also support SEL with classroom guidance lessons and individual student counseling.
Parent-Teacher Conferences
Early Release days are held twice a year in elementary and middle schools to allow for parent-teacher conferences. School is dismissed 2½ hours early. This year early Release Parent Conferences will be held the week of October 16, with most of the meetings on Wednesday, October 18, and Thursday, October 19 in the Fall. Spring will take place the week of March 4-8, with most of the meetings on Wednesday, March 6, and Thursday, March 7, 2024. Please look for an email from your child's teacher. If you do not see an email and would like to schedule a conference, please email your child's homeroom teacher to set up that appointment. All parent conferences are by appointment only and may take place in-person, via Zoom, or via phone. If you need and interpreter, please let the teacher know. A reminder, parents: October 18 and October 19/March 6 and March 7 are GCPS Early Release days, and our school will dismiss at 12:15 p.m. on both days. We look forward to seeing and talking with you all at conferences. If you missed your Fall conference, please contact your child's teacher to schedule a make-up conference.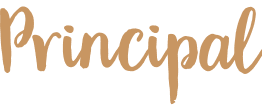 Hispanic Heritage Month at Norton
Each year, Americans observe National Hispanic Heritage Month from September 15 to October 15, by celebrating the histories, cultures, and contributions of American citizens whose ancestors came from Spain, Mexico, the Caribbean, and Central and South America. During National Hispanic Heritage Month, Norton Elementary recognizes the contributions and the important presence of Hispanic and Latin Americans daily through our Norton Live Announcements and our bulletin board near the main entrance. Throughout this month, our teachers take the opportunity to spotlight those with Hispanic Heritage during their daily instruction.
We are excited about celebrating our Americans of Native American Heritage during November!
Car Rider Expectations Morning Drop-off Reminders
Morning Drop-off is 7:45 AM – 8:15 AM. The bell rings at 8:15 AM and students are expected to be in their classrooms by this time.
The side doors will close at 8:15 AM.
If you choose to park your car and walk your students across the car rider line, you must walk the students to the front door of the school.
Students who exit cars from the car rider line will enter the side door of the school.
Pull your car all the way to the end of the car rider line for drop off.
Please stay in your car and in the car rider line AT ALL TIMES.
Students are to exit and enter their cars on the right-hand side of the car.
If you cannot exit the right side of your car, please park and walk your students to the front door.
If you have a child safety lock on the car door, make sure it is disabled or unlocked.
School staff are present to ensure safe conditions and will not open/close doors or hold umbrellas.
The bus lane in the front of the school is closed to cars until after 9:00 AM.
Only buses may use the bus lane from 7:45 AM—9:00 AM.
Please limit cell phone usage in the line.
Car Rider Expectations Pick-up Reminders
Afternoon Pick-up times are 2:45 PM – 3:15 PM and students are dismissed from the GYM.
At 3:15 PM, any remaining students are taken to the front office and can be picked up there.
Have your car rider tag with number visible on the right-hand side of the dashboard.
If you have a young child, help them to memorize their car rider number. Students are called for afternoon dismissal by the number we see displayed on the dashboard.
Students will only be dismissed to cars with visible car rider tags. If you do not have your tag, you will need to park your car, walk to the front office, and sign your child out from the front office. Make sure you show your ID.
Each family is given 2 car rider tags in case 2 different cars are used for pick-up. If you lose your tag or need extra copies, please contact Sonia Forde or Katherine Garcia in the front office.


iReady Universal Screener
The iReady Universal Screener is administered to all students in kindergarten through fifth grade. The results will allow teachers to identify students in need of enrichment/acceleration or who are at risk for poor learning outcomes. Universal screeners seek to find areas of skills that need to be improved or areas of skills that are strong and are used to help teachers formulate the next steps needed in instruction.
District Assessments
District Assessments are a part of Gwinnett County Public School's Balanced Assessment System. They are developed to align to the Academic, Knowledge, and Skills (AKS) and GCPS instructional calendars in the areas of language arts, mathematics, science, and social studies and are a blend of both formative and summative assessments administered at the classroom level to measure student learning of the AKS. These assessments allow students to demonstrate what they know, understand, and are able to do and help teachers determine whether students are performing as expected or need additional support to be successful.
Students in grades 1 and 2 completed the Math Interim District Assessment and students in grades 3 – 5 completed an Interim District Assessment in all 4 core academics in October. The data from the assessments provide teachers, students, parents, and other stakeholders with information regarding student learning. Teachers use the data during planning and refining of instruction to identify the need for remediation and extension activities for students.
Mid-Year District Assessments will be administered in December.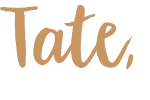 Curriculum Night and Title I Annual Meeting
This year started with an amazing Curriculum Night, August 22, 2023. We had one of most well attended meetings ever. We began the evening by welcoming our parents and teachers to the Annual Parent Meeting, at 4:00 PM. At this meeting, we presented the final documents for our Norton Elementary Title I - Plan Promise, Title I Budget, and proposed Calendar of Events. These documents can be found on our school web site and copies are located in the Parent Center. Thank you to all the parents and teachers who attend the meeting.
Next, starting at 5:15 PM our PTA conducted their first meeting of the year. From 5:30 – 7:30 PM our teachers prepared two sessions of curriculum night meetings for the parents in their classrooms to discuss classroom procedures, grade level curriculum standards, and school year expectations. If you missed your child's curriculum night information, please contact your classroom teacher so he/she can share materials and resources with you and other important classroom information. We know you will have lots of questions at the beginning of the school year. Please reach out so we can all work together to help our students do their best!
Delisa Tate, our Title I Assistant Principal, and Beverly McKellar, our Parent Instructional Coordinator, are ready to support Norton's parents, students, and staff with all their instructional needs through our Title I program. Last Spring Norton Elementary School held its Title I Planning Meeting in April 2023. At this meeting stakeholders worked together to learn about the school's Local School Plan of Improvement, student achievement data on the GCPS District Assessments and previous year's Georgia Milestones Assessments, our proposed Title I Budget for the upcoming year, and specific information about our school's Title I program. All the stakeholders had the chance to give feedback and help create our schools' 2023-2024 Plan Promise.
Title I Workshops and Updates
This year Norton Elementary School welcomed parents and teachers to the Title I Annual Parent Meeting, August 22, 2023 at 4:00 PM before the School Curriculum Night. At this meeting, we presented the final documents for our Norton Elementary Plan Promise, Title I Budget, and proposed Calendar of Events. These documents can be found on our school web site and copies are located in the Parent Center. Title I Workshops and Events, led by teachers, are offered throughout the year to help parents learn ways to work with their children at home. Some that we plan to host include: Literacy, Math/Science, Technology, English Language Learner, SEL, Discipline/PBIS Workshops, "Volunteer" Workshop, and Kindergarten transition Workshop. Norton's Parent Center is located across from the main office. We encourage parents to visit the center to speak with Mrs. McKellar about ideas they can use to help their children with learning at home. There are many items and books in the center that parents can check out. Some of the items are flashcards, games, DVD's, and books related to the curriculum for each grade level. We also have a parent library with free brochures and many books on parenting that can be checked out.
Parent Center hours are Monday - Friday 8:15 - 2:15. Ms. McKellar is available: Tuesday and Wednesday, 8:15 AM-3:15 PM and Thursday, 8:15 AM-11:00 AM.
Extended Learning Time at Norton
We are so excited to be able to offer a Saturday Intervention Program for our students this year in the Fall of 2023 and the Spring of 2024.
Purpose: Norton Elementary School strives to ensure students are meeting the Academic Knowledge and Skills (AKS) every day. We recognize that some students require additional time, opportunities, and support to demonstrate mastery of the AKS. To that end, we will be offering Saturday Intervention & Support Program. This program is a four-hour program that is offered 7 times in both the fall and spring semester to support the areas of Reading and Math throughout.
When: Saturdays
Time: 7:30 – 11:30 AM
November 2nd - Visit from SGHS Orchestra with 5th Grade
We are excited to welcome South Gwinnett High School's Orchestra, who will be here to showcase their wonderful talents to our 5th grade students on November 2nd.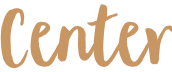 Instructional Resources to Support Students at Home
The Norton Elementary School Parent Center is located directly across from the main office. Beverly McKellar is the Parent Instructional Coordinator. We encourage parents to visit Mrs. McKellar in the Parent Center. She has many resources to share to help in the education of the students. There is an extensive parent library of resource books for parents to check out with ideas for working at home with their children. Parents can also check out books, games, flash cards, and DVD's that are related to subjects the children are learning. We encourage parents to also access eTIPS that are shared weekly. For example "Support New Readers by Taking Turns." is one of the tips shared at https://tpitip.com?13iY18608. Look for the Weekly eTIPS on Norton's website and also shared by your teachers. Please encourage your children to access their eClass page nightly for many resources for extra help at home. Mrs. McKellar is available Tuesday and Wednesday, 8:15 AM – 3:15 PM and Thursday, 8:15 - 11:00 AM. She can be reached at 770-736-2015 or email her at beverly.mckellar@gcpsk12.org. Visit the Parent Center on Tuesday, Wednesday, or Thursday to meet with Mrs. McKellar for continued support.




Play2Learn
GCPS offers a BIRTH TO FIVE program for you and your child at elementary schools across the county!
Learn how to find the teachable moments in everyday activities
Learn how to engage with your child in play
Learn how to continue learning at home or anywhere
Learn about your child's educational milestones
Learn how to get your child READY FOR SCOOL!
At Norton, these sessions are on Tuesdays from 9:00am-10:30am or 12:30pm-2:00pm.
Little Learner's Academy
Who
: Children birth to five years old and their parent caregivers
What: 60 minute session; Learn to be your child's first and best teacher
Why: Engage with your child through play, Get your child ready for school
When: Third Tuesday of Each Month from 11:00am-12:00pm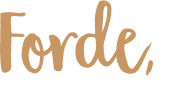 Office Hours, Early Checkouts, & Transportation
Norton Office hours are from 7:00 am – 4:00 pm. Students may not enter the building until 7:45 am. Students arriving after 8:15am are considered tardy and will need to come to the front office to check in.
If you wish to check out a student, please come to the office with your ID no later than 2:15 pm. No check outs will be allowed after this time.
For any one day transportation changes, please send in a hand written note to let the office know of the change. Please note that no emails, phone calls or faxes will be accepted for any transportation changes. If you are making a permanent transportation change, you will need to come to the office and fill out a new Transportation Form and your ID will be required. No Permanent changes will be made until the transportation form has been filled out.
Please always remember to have your ID with you for the safety and security of our Norton students and staff. Thank you for all your support as we continue to make Norton ES a safe and positive learning place.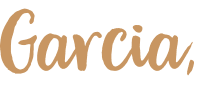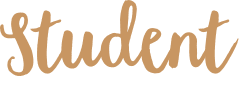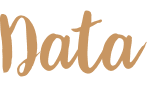 Welcome to R.L. Norton Elementary School, home of the Comets! We are looking forward to seeing your student thrive at our school. The registrar is available Monday through Friday, from 8:30 a.m. to 2:30 p.m. No appointments are required to register or withdraw students. Call the main office ahead of time to make sure the registrar is available.
Registration: The enrolling parent/legal guardian is responsible to provide all required documents at time of registration. Student must be registered before 11:30 a.m. to get same day attendance credit. If a student is registered after 11:30 a.m., the child will start school the following day. For detailed information on registration information, please click on this link:

Registration Information

Withdrawals: Only the enrolling parent/legal guardian can request to withdraw a student. If you need a withdrawal packet to present to your new school, you may pick it up on the next business day. You will need to present your identification to pick it up. You may also submit your request via e-mail by clicking here:

Withdrawal Form

Please include a copy of your identification. Note: Save form first before clicking "Submit".
Student Information Changes/Updates: To update parents' phone numbers and make changes/updates to your Emergency Contact list, please go to your Parent Portal account at:

go2gwinnett.k12.ga.us

. To learn more about the Parent Portal, please watch the video under this link

gcpsk12.org/Page/26042

. For assistance with your Parent Portal account, please contact our Parent Center at (678) 736-2015.
Attendance: Parents or Guardians MUST send a signed, written note (or Doctor's note) when the student returns to school providing the reason for the absence, the date(s) of the absence(s), and a daytime phone number. NOTE: Once the student misses 10 unexcused days, the school social worker will contact the family to discuss any truancy concerns.
Please contact our Registrar, Alma Garcia, at alma.garcia@gcpsk12.org or (678) 639-3798 if you have any questions or concerns regarding registrations, withdrawals, or student records.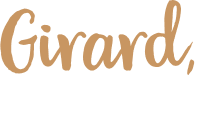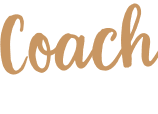 My eCLASS: Student Portal
Through the My eCLASS Student Portal, students can access a variety of learning programs and resources including the following:
Digital Textbooks
Student/Parent Handbook
Social Emotional Learning Resources
Amplify Reading & i-Ready
Adobe Express, Google Workspace for Education
MyStudentVue - They can check their grades here!
My eCLASS Course Pages - Each teacher has a course page where they can post information and assignments for students to access.
Library Catalog - Find books before you go to the media center!
Online Research Library - Access a myriad of databases for research and learning
Students can access the My eCLASS Student Portal with their Student ID number and assigned password.
eCLASS Help
If students need help with eCLASS, they can visit the following website for help guides and videos.
My Payments Plus
Digital Learning Days
Gwinnett County Public Schools has 4 digital learning days scheduled for the 2023-2024 school year. We have already completed one! Here are the rest:
Friday, November 3
Friday, February 2
Friday, March 15
On a Digital Learning Day, teachers will post assignments on their eCLASS C&I course pages by 9 a.m.
Students will use the My eCLASS student portal to log in to their eCLASS C&I course pages where they will access assignments, resources, and other materials.
Student work will be expected to be turned in to the teacher (either digitally or in-person), using a school's process for turning in work following an absence. For example, if your school allows students to turn in work two days after a missed day, the Digital Learning Day assignments would be due two days after classes resume.
During the school year, teachers will share additional information with students about Digital Learning Days, including how they will support student learning during the day. (For example, some teachers may set up a discussion board while others may use online conference tools or be available via phone.)
If you need support on Digital Learning Days, please visit this page for more information.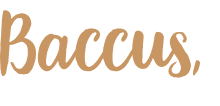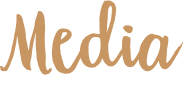 Book Fair
Our Media Center is a flexible space that brings students, teachers, and community members together to promote literacy, encourage pleasure reading, and engage students in collaborative activities, such as our Fall Book Fair. Students always enjoy shopping at our book fair because it provides an opportunity for them to purchase items that spark their interest and curiosity. It is also a time when families can shop together, meet the library staff, and learn more about the media program.
Great Days of Service
Each year in October, we also host guest readers for our Great Days of Service Read Aloud event. This year, we hosted volunteers from Berean Christian Church. The children were filled with laughter and excitement as they heard great stories read by our outstanding community partners!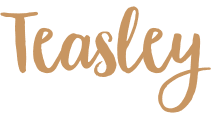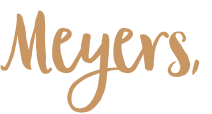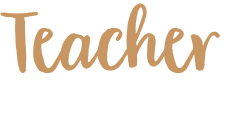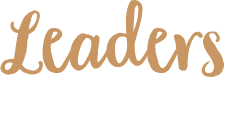 Comet Time
Parents, did you know we have Comet Time everyday?! This differentiated instruction provides your student(s) with modeled instruction of close reading based on their specific needs. During this 45 minute block, students are developing concepts, strategies, and skills through remediation and enrichment in Reading. The purpose of Comet Time is to increase reading stamina, critical thinking, and problem solving. Students are also exposed to a variety of assessment types including constructed responses that allows them to build students' abilities to explain and refine their thinking about texts. Comet Time instruction strives to bring out the STAR Reader in your student each and every day!
Literacy & Social Studies Night
On October 26th, 2023, we hosted our first content area night of the school year- Literacy and Social Studies night-from 5-7. Students were able to come dressed as their favorite book character, participated in literacy and social studies based activities, and voted for the best pumpkin in our storybook pumpkin patch. Students who completed their passport and turned it in had a chance to earn a prize! It was great seeing those that were in attendance! Stay tuned for more information about Math and Science Night, which will be held during second semester.
Student Council Updates & The Comets Care Closet
The purpose of the student council at Norton is to lift student voices as important stakeholders in the Norton community and beyond. We want students to feel that their voices are heard and valued. Returning student members from last year's first year of student council, along with new student leaders, have begun this work of serving the community and lifting the voices of the students at Norton this year.
So far, the student council officers and representatives have planned and are implementing a non-perishable item and food drive to restock the Comets Care Closet. The Comets Care Closet was founded as part of the 2022-2023 student councils' work in serving the community. We held a food drive and decided to establish a food pantry at Norton in order to support our families in need right here in our very own school community. We are very excited to get the Comets Care Closet restocked and ready to support our families through the holiday season. We will continue to accept donations to keep the Comets Care Closet stocked for our community.
The student council members collecting donated items to stock the Comets Care Closet.
The student council members talking through agenda items related to the Comets Care Closet and other ongoing initiatives at Norton.
Our plans moving forward include working to address student and staff needs and concerns, building stakeholder relationships and community partnerships, and continuing to lift the voices and build the leadership capacity of our student officers and classroom representatives.
~Kayle Teasley and Breanna Meyers (Student Council Teacher Sponsors)
Laura Girard

Laura is using Smore to create beautiful newsletters